yes here we are almost halfway into 2013, I have a list a mile long of projects to show you, and thoughts to share, and a journey I'm on, yet again...

BUT for now I will share something crazy...
I have a weekly planner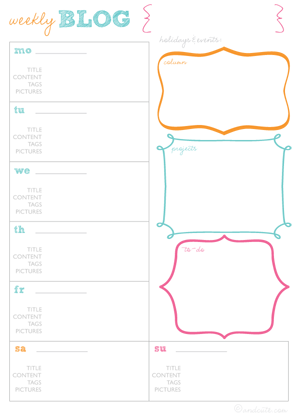 Yes I have printed up a weekly to do, so I can organize my time better.
If you know me you will know that I am HORRIBLE at this. Not too good when you want to have a blog that will inspire others. Yet I have this burning urgent desire to blog, and like I said I have 984573483 ideas for it... I just needed to organize my thoughts, and my process. :)
I will be sharing with you soon!!!
XOXO
Becky